Zucker Hall, dedicated in 2017 and the younger family member of the concert hall, also offers high-quality acoustic design by the renowned Yasuhisa Toyota.
A Multi-Purpose Hall for Every Event and Show
This new and unique hall can seat 400 persons.
Owing to its smart design it can be tailored for any type of event by arranging the seats in different configurations: from the classic arrangement for frontal events through the surrounding arrangement for arena performances.
The hall includes a high-end seating system that can automatically move the seats according to the selected stage configuration.
The hall offers a unique combination of elegance and contemporary planning: meticulously designed, covered with an acoustic parquet and equipped with fashionable denim-colored upholstered seats it provides a contemporary look that blends well with any event: performances, conferences, company events, galas, lectures, symposia and more.
The elegant foyer with it high and unique ceiling surrounds the hall and serves for receptions, exhibitions, exhibits and ceremonies.
In the foyer café guests can enjoy beverages and refreshments before and during the event.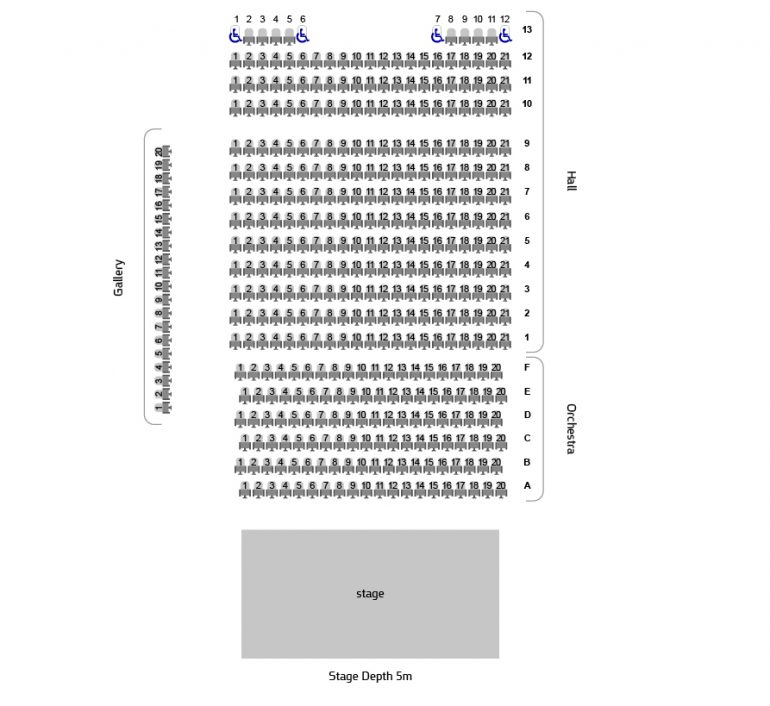 Amplification specification